Dinoking (Dinoforce Combiner from Transformers: Victory)
Dinoforce combines into Dinoking
Goryu, Kakuryu, Gairyu, Yokuryu, Rairyu, Doryu
Set Pieces:
221 LEGO parts, 1 Kreon Mini Figures, 3 Reprolabel Symbols (giant chest, robot chest, T-rex), 2 Kreon bodies, 2 kreon arms, and combiner arms and legs. This set does not Transform. The Dinosaur (pretender shells) and Goryu figure are completely separate from Dinoking (combined form)

Points of Articulation:
regular Kreon Mini Figure articulation, ankles (kreon waste/legs), knees (up/down), thighs (ball joint), shoulders (ball joint, limited), elbows (up/down), head (can turn), beast wings (up/down), bird head (up/down).
Sizing:
Dinoking is the same height as other Kreon Combiners - 4.4 inches.
Custom Kreon Size Comparison
Dinoking combined with pretender dinosaurs and Goryu, Dinoking G1 toy -
click on the picture to view the larger version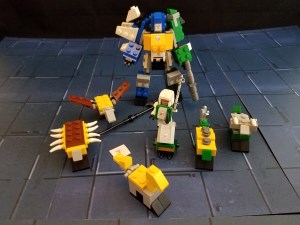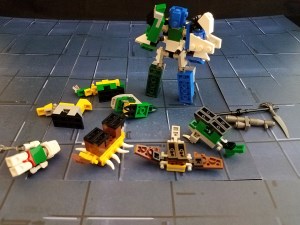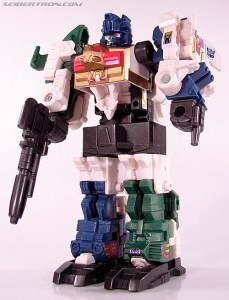 Dinoking with axe and Dinoforce, Dinoking and weapons, Dinoking from Transformers: Victory -
click on the picture to view the larger version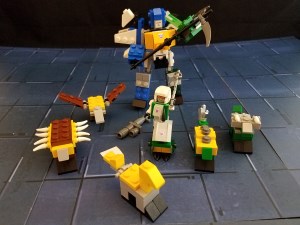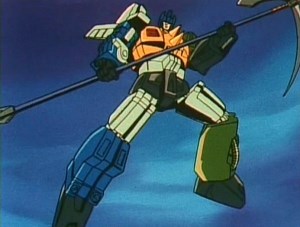 Goryu and the rest of Dinoforce -
click on the picture to view the larger version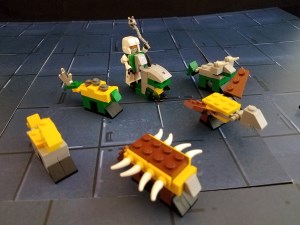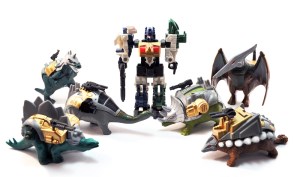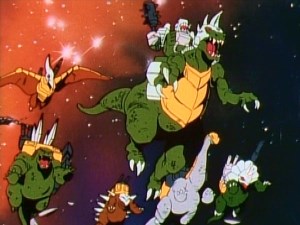 Goryu (Dinoforce leader) with pretender t-rex and mace -
click on the picture to view the larger version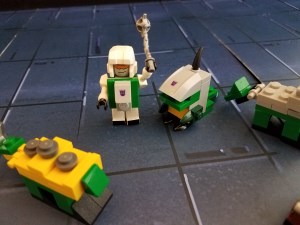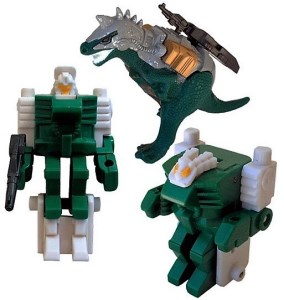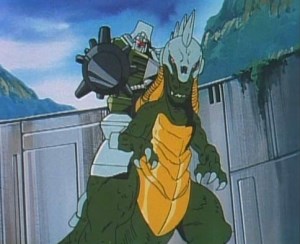 Misc Dinoking -
click on the picture to view the larger version