Raiden
Trainbot Combiner - Railspike (Kaen), Midnight Express (Getsuei), Coltrain (Seizan), Rail Racer (Shouki), Thomas (Suiken), Rapidrun (Yukikaze)
I renamed the characters because they're going to be in the comic and those names weren't working for me. I took the names from other train characters.
I designed the heads and vests, printed them on Shapeways and painted them using acrylic paints.
Sizing:
Raiden is 4.8 inches tall, making him slightly taller than Kreon Combiners.
Raiden combined mode -
click on the picture to view the larger version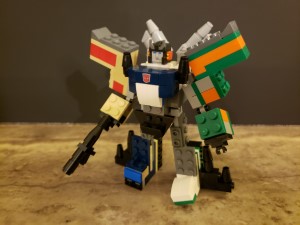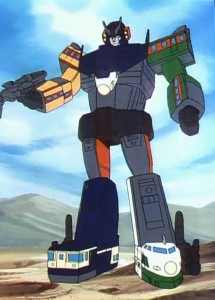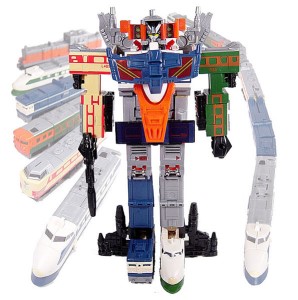 Raiden and Trainbots -
click on the picture to view the larger version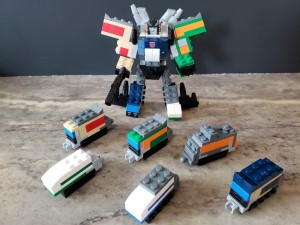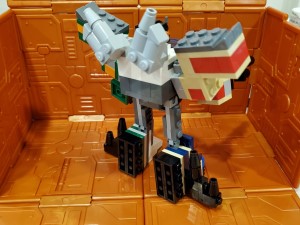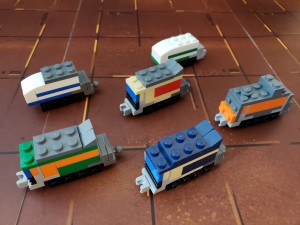 Railspike (Kaen), Midnight Express (Getsuei) -
click on the picture to view the larger version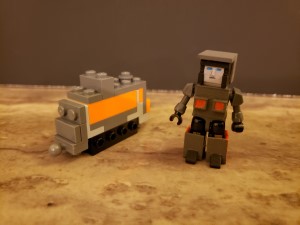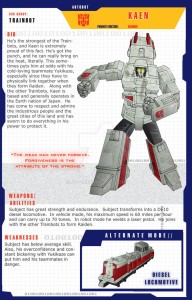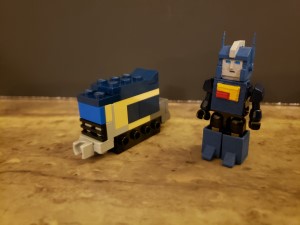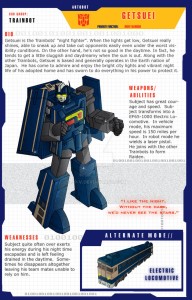 Coltrain (Seizan), Rail Racer (Shouki) -
click on the picture to view the larger version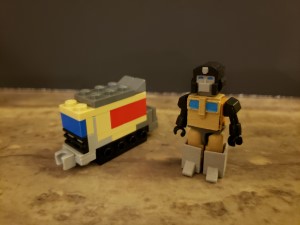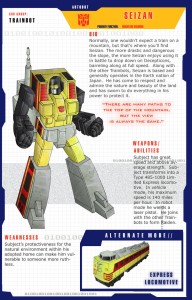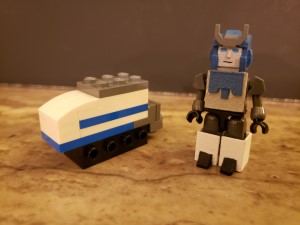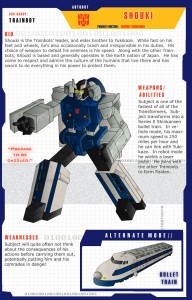 Thomas (Suiken), Rapidrun (Yukikaze) -
click on the picture to view the larger version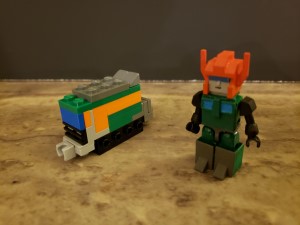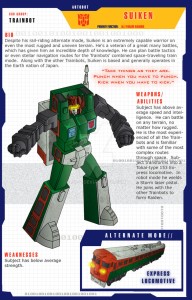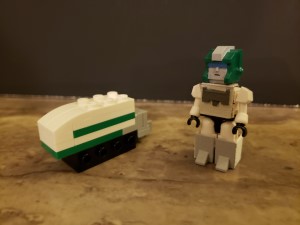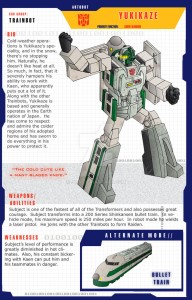 Trainbots in combined train mode -
click on the picture to view the larger version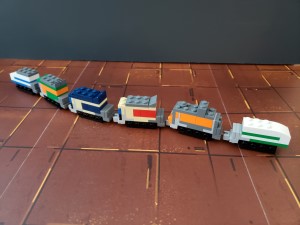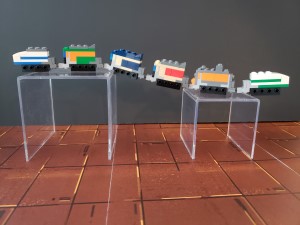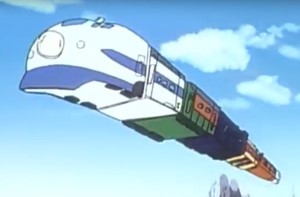 Raiden and other Autobots -
click on the picture to view the larger version